Zero is not a Size.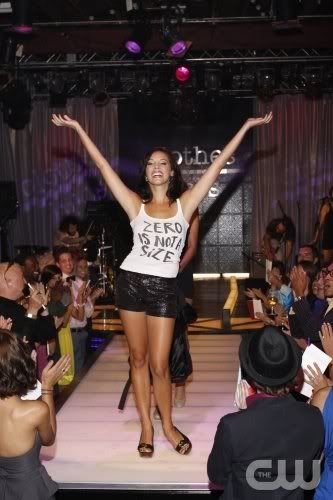 Lisa Goldstein as Millicent of One Tree Hill a few weeks back in the episode "Believe Me I'm Lying"
Love this picture, and Lisa looks gorgeous. Even though her character isn't always my favorite on the show she is a really good actress. Gotta give her that! And I love the show writers for doing this it really does send a good message to girls, especially ones with body issues. Just another reason why it is my absolute favorite show!
Catch it at 8pm, Mondays on the CW!